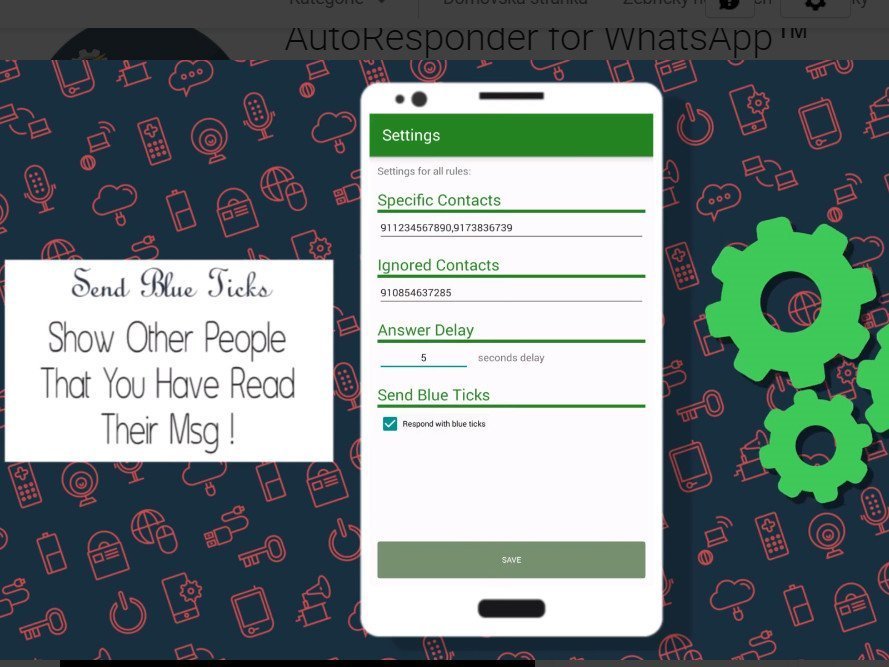 Hot news
Obtained: 94%
AutoResponder for WhatsApp
You are using Whatsapp application And do not like to answer you constantly when you are unattainable and people are still writing to you? You are online, But unfortunately you do not have time to answer. Here's the app that automatically sends you the answer for you.
We have found a simple solution for you. For Android 4, you'll need "root". You have already happened several times that people started to write to you even though they knew you were not there. Sometimes, however, it is worse to answer because this will start the conversation. With the application you have the option to set the answer by yourself. Tell people that you do not have time to write later.
The application can also respond to predefined texts. That means if someone writes "Hello" to you, you can give him an automatic answer "Hello". If you already know how people write to you. You can answer the answer if the message is exactly the same as you wrote or contains the word.
Other options are to set up contacts to have these autoresponder walks. It is also possible to choose a response by variables, where you specify% time%, which is the current time and you write down. Maybe the autoresponder "I'm away from% time%, I'll write to you as soon as I can."
Download the game / application right here
Autoresponder Responder for WhatsApp

The user interface -

90%

Features -

98%

Application Summary

The app offers it

Reply by predetermined messages
Setting a pause when sending an automated message
Custom variables
EVALUATION OF ANDROID APPLICATION / GAMES
Who evaluates
When evaluated
Application / game to evaluate
AutoResponder for WhatsApp
Rating obtained
Related articles