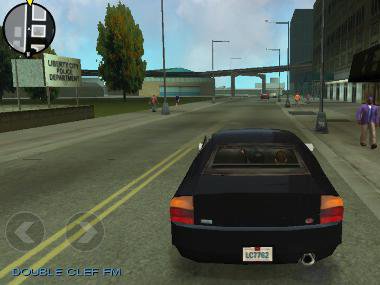 Hot news
Obtained: 98%
GTA: Liberty City Stories
Get ready to get back On the East Coast in GTA: Liberty City Stories. It is a completely open world that has been taken over from the consoles and dragged to the Android device. The game offers great graphics and simple gameplay.A trusted man for a family Leone Toni Cipriani returns home to Liberty City after spending part in hiding, because he killed a very kind man. Now Liberty City Street is in complete chaos, because of different families. Everything is interwoven with corruption, organized crime, drug trafficking, and much more.
Introduction to GTA: Liberty City Stories
High resolution texture, easy to use, story
The game has Absolutely perfect graphics processingBecause it has Textures in very high distinction. It plays exactly the same with GTA III if you played it on your PC.Thanks to simple controls You will also enjoy the android game on your mobile device. The game is much better on the tablet.The story revolves around gangs, Which control the individual parts of the city here. Try to restore order.
Video from the game
You will surely notice that the graphics itself Resembles the GTA III game. The point is that the game runs on the same engine, just like GTA: Vice City. This android game will keep you busy just needing Plenty of space on your SD card or phone memory.
Download the game / application right here
Optimalization -

99%

Grafik -

98%

Entertainment -

96%

Gameplay -

98%
Just a few introductory sentences
The game offers
High resolution graphic processing
Real-time shadows and lighting
Simple control
The game is multiplatform thanks to the Rockstar Social Club, where you store your progress with the game
Mobile game for long hours
EVALUATION OF ANDROID APPLICATION / GAMES
Who evaluates
When evaluated
Application / game to evaluate
GTA: Liberty City Stories
Rating obtained