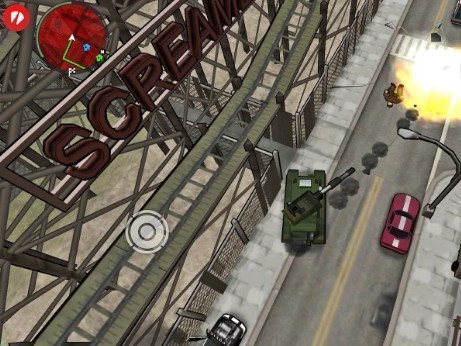 Hot news
Obtained: 95%
GTA: Chinatown Wars + mode
Perfect android game, Where you find yourself in the worst place in the world. Follow your father's murderer. Huang Lee has a simple task for you to deliver Medieval sword to the Uncle Kenny. Huang is a rich child who expects everything to go easy. But his trip is not what he planned.
After being robbed and taken to death. You are in a city that has been bankrupt. It will be necessary to stand up to all the enemies. The game is available on certain mobile phones because they do not play some games.
The game offers the perfect story line with several mini-games. There is also Android TV support. Great graphics, lighting and explosions. If you have Android Bluetooth and USB driver, you can use it.
Gameplay GTA: ChinaTown Wars
What fashion does it bring
Endless Ammunition
Endless health
Infinite money
1 shooting, 1 killing
Walking through the walls
Going across objects
How to install GTA mode
Unzip it and copy the data to the / data / obb folder
Next, copy the .apk over USB
Use the file manager on your phone to run the .apk file and install the application.
Download the game / application right here
GTA Game Review

Graphics -

90%

Entertainment -

99%

Gameplay -

95%

Optimalization -

96%

GTA Game Summary

The perfect android GTA themed game is here. This time you will not find this version on your PC. Perfect game with story, simple gameplay and huge game space.
EVALUATION OF ANDROID APPLICATION / GAMES
Who evaluates
When evaluated
Application / game to evaluate
Rating obtained