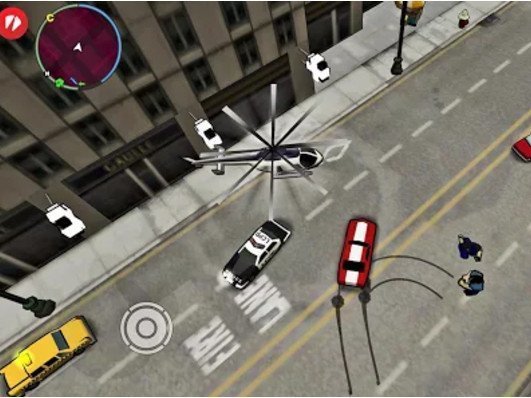 Hot news
Obtained: 97%
Game GTA: Chinatown Wars
Rockstar Games has decided to bring for Androids One small surprise in the form of the old-fashioned GTA: Chinatown Wars. This game was available for iOS only, but you can download it right now on your Android.
If you enjoyed it Android game GTA: San Andreas or GTA: Vice City, So believe it or not, so GTA China Town will surely have fun. Here again, you have a free world and a camera from the top of the game. You are in the city where you were v GTA III. Rockstar Games Has decided to issue individual games to mobile phones. The only thing missing is a full-fledged game GTA IV or GTA V.
Various modes are available. The game is compatible with bluetooth drivers. On Android phones also have gamepads, As you know them from PS3 or Xbox.
How to install
Install the APK file and then from the file you downloaded as "data", copy the "Com.rockstargames.gtactw"To folder" android /Obb". If you do not see the obb folder, you can create it.
Download the game / application right here
Game review

Graphics -

96%

Gameplay -

98%

Optimalization -

95%

Entertainment -

99%

Just a few introductory sentences

Android game GTA: China Town offers:

Great story, side mission, mini games
Support for wide-screen display
Android TV support
Beautiful graphics, explosion effects
Compatible with Android Bluetooth And USB drivers
You must have Android version 4.0 and higher

.
EVALUATION OF ANDROID APPLICATION / GAMES
Who evaluates
When evaluated
Application / game to evaluate
Rating obtained