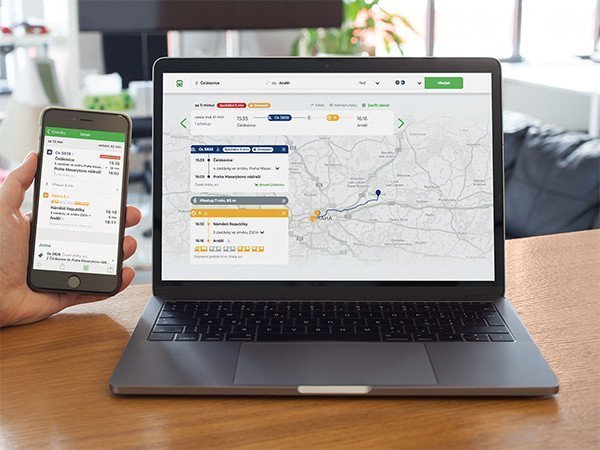 Hot news
Obtained: 98%
List.cz launches the beta version of Android and iOS Timetables
Long years of battle with CHAPS monopoly, which provides source data for the timetables of the Czech Republic. List.cz launches a beta version of your own timetables. The application is called Pubtran and will be appreciated by those who, Who travel by public transport.
There is a situation where we are going by train and getting to the threshold. But we do not know, How much does MHD take, So we have to look at the electronic board and see if it's going anywhere. But is not it better to find out in advance how much it actually is going, and how?
It has already happened a few times that you have boarded public transport And it took you where you did not want. This will happen if you are in another city where you do not know it at all.
Seznam.cz did not decide to cover only the Czech Republic, But also the European one, which is absolutely great, because in some countries you do not have public transport boards like us. You do not even know where the stops are. This applies to some cities in Greece, but you also find it in Spain when you do not know slowly where the line is going and when. WITH The new Pubtran application is all over.
Write to an application where you want to go and maps will take you to a stop where you will be given a bus, tram or metro. You can also save frequently used places.
You can plan the public transport route directly from your browser.
Download the game / application right here
Review apps

UX -

98%

Usability -

100%

Optimalization -

95%

Just a few introductory sentences

Pubtran from Seznam.cz Is a good application for all people traveling, even to a number of European cities. The application will show the route of the link and you will only board.
EVALUATION OF ANDROID APPLICATION / GAMES
Who evaluates
When evaluated
Application / game to evaluate
Rating obtained
Related articles