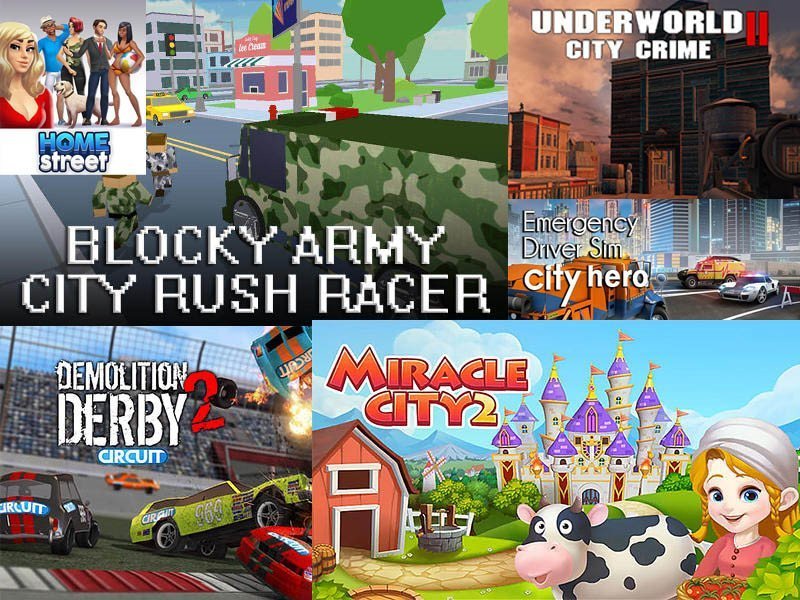 Hot news
Summary of new android games for 33. week
We have here the end of next week, so here's a showcase of new games that came out last week and there's not much. Like every week, it was stuffed with games. Play 3D action games, multiplayer games, or more.
A small town where there are enemies. Your task is to save mankind because you are the only hope for survival. Try sniper rifles, machine guns, and more.
Go over the huge city you have 10 of different cars and 50 very exciting missions. Try to get to the place where it burns, in time. Become a hero for the whole city.
15 racing tracks, 4 unique arena. There are both races and demolition derby. You have total control 20 Fast Cars, So make use of it. In addition, great graphics are available.
Build, improve your house. Unique heroes, choose whether to play for men or women, change the look of your person and show your strengths in design and Try to make a beautiful house.
A great city that you will have to build completely from the bottom. There is a beautiful island. Explore this island, get gold and do everything for the convenience of its inhabitants.
Multiplayer gameWhere you will have to fight against criminals and use all the modern weapons to save your people. You fight against the mafia and the terrorists.
A game where graphics are very similar Minecraft. Simple gameplay, lots of weapons and fun.
Related articles