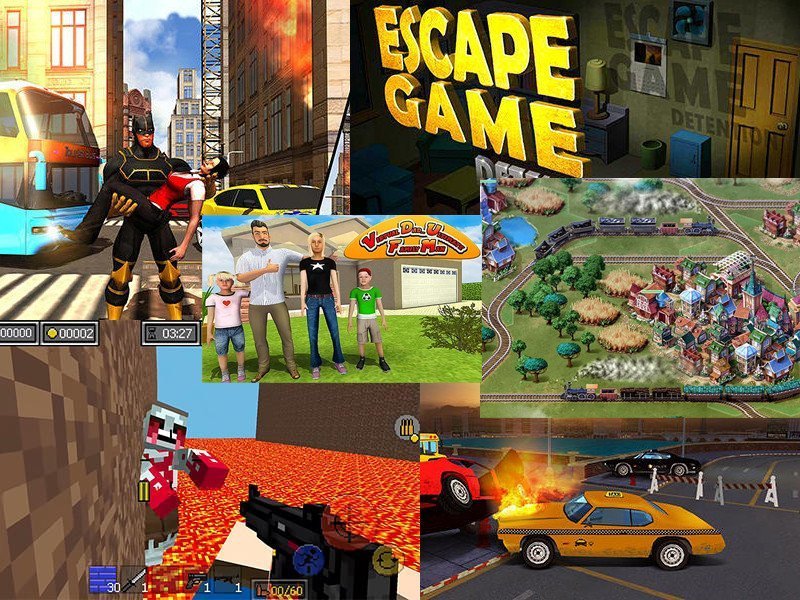 Hot news
Summary of new android games for 38. week
We have another week to come, and that's why we have a new set of new ones Android gamesthat came to mobile phones. Like every week, we did not even try one day without games do not miss. We understand that some games were weaker, but some better.
An enemy fleet is attacking your base on the island. It is necessary to overcome all attacks, to rebuild their troops and to enjoy excellent graphic processing, 3 Different Difficulties a 32 very interesting missions in a campaign.
Help me Daddy overcome his daily routine and complete each mission. Play to your daddy and husband in the household, who must help his wife with children and homework. You will need to grill, to help in the kitchen, to find lost things, to play dogs.
One sensational gamewhere you will build a variety of tracks, buy locomotives, build cities and create a great empire. Try everything so you can get your game to the end of the game. 30 European maps are available in campaigns and several different buildings.
Logical Android game in which you explore the various rooms around you. However, you need to get the key, because without it you are absolutely loaded. Overcome obstacles, collect different objects and get on.
Fight against strong enemies on different maps. Apply all possible weapons to win the matches. You will constantly change your weapons. There is available minecraft graphics, lots of maps and fight with other players.
Complete the missions of criminal heroes, toss various robberies, steal cars and fight the police. The game offers a really big world and several different vehicles you can use. However, it has nothing to do with GTA: SAN ANDREAS.
Protect your territory with your superhero. Try to kill all bandits and terrorists in this action game. Fill individual tasks, which vary greatly. Graphic processing is high. Apply all the abilities to defeat the adversary what is going to happen.
Related articles