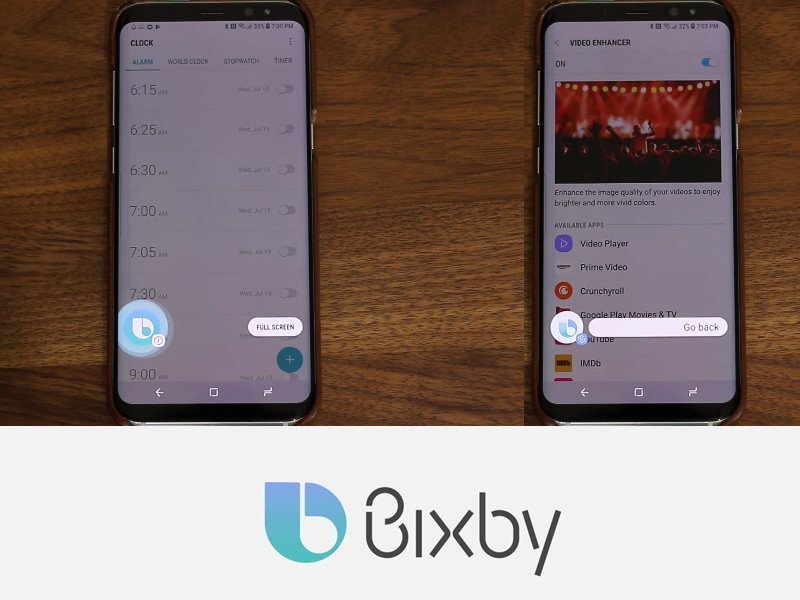 Hot news
Bixby Voice Assistant is now available in over 200 countries around the world
You can also communicate with a voice assistant in our The Czech Republic and other 200 countries in the world. However, the assistant only communicates in English and Korean. Millions of people with a mobile phone Galaxy S8 And S8 + Can use it Smarter interaction with your smartphone.
He had in the beginning Bixby assistant only US country And South Korea. From now on, 200 has the potential of the world.
Bixby assistant Lets you use your smartphone even smarter and without any touch. Just issue a command. Advantage Bixby assistant Is that you do not have to give just one command, but you can add several commands in a single sentence so that all communication looks like you would communicate with a person.
Custom commands
You can also set your own commands. Maybe a command "good night" You can set it to Bixby set the phone to not disturb, Alarm clock on 6 hours and night mode display.
Bixby, your new buddy
Bixby He also understands the common human language and knows when you give him a command, and when you ask him something, according to the intonation at the end of the sentence. You can also give commands like "Send last picture to mom". At the same time, thanks to the interactive technology of the neural network, Bixby will improve over time and learn to recognize your personal preferences and way of speaking. It will become your friend.
Intelligent interface, Through which you can arrange almost anything you would otherwise do with touch or text.
Samsung plans to add support for other languages
Samsung Intends to add support for other third-party languages, features and applications. We hope to get to Czech.
Related articles