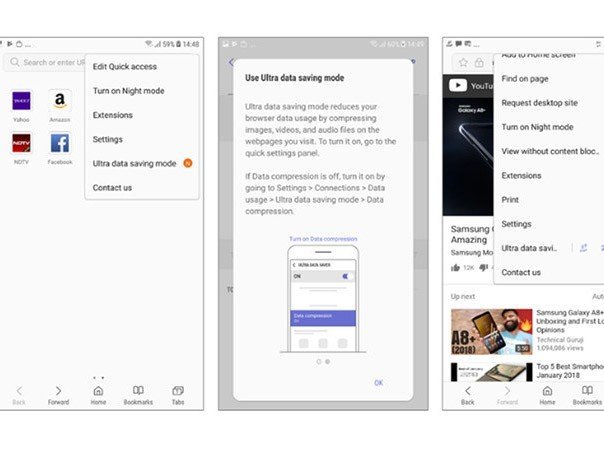 Hot news
Samsung Internet Browser v6.4
Samsung has just announced a new mobile browser. Samsung Internet Browser has received a major update that is currently on Google Play Store. After several beta testing, a stable 6.4 version with a few new features is out there.
Perhaps the biggest novelty in the application is the application called Bluetooth Web site, which is turned on by default. This makes it easier for Web applications to connect to Bluetooth devices.
Download in the notification bar
Application it also allows users to monitor and control their downloads. There are new options like pausing, resuming, or canceling downloads. Everything has been added to the notification panel.
In terms of both security and versions 6.4 comes with Chromium patches that prevent attacks known as "Specter". In each country, the features are different, and in China, Samsung Browser will offer familiar websites such as Weibo, Baidu and Tencent on the home screen.
In India, data is saved again, so there is a feature Data Save UI.
Download the game / application right here
source: Samsung