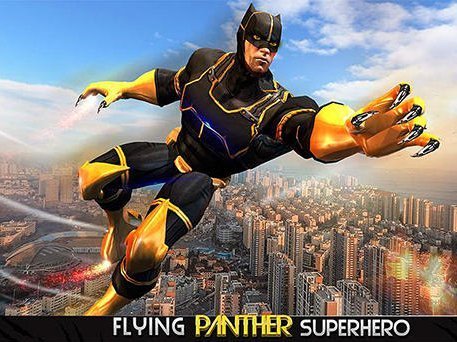 Hot news
Obtained: 96%
Game Super Panther Flying Hero City
Protect a peaceful city where there are great heroes. And they will take care of removing all enemies from the cities. There are terroristswho are not afraid to use the worst weapons.
A game where heroes take care of peace
Your heroes can fly and jump, and fight against enemies with the help of various weapons. Take full advantage of your hero's capabilities to prevent crime in your city.
Save all hostages. There are fires in the city from which you have to save your people. The gamehas a nice graphic processing and simple control of your heroes. There is a huge citywhere you will need to show your skills.
The advantage of these superheroes is that they can fly so you can get where normal firefighters have to use the ladder.
Download the game / application right here
Game review

Graphics -

98%

Entertainment -

96%

Gameplay -

93%

Optimalization -

98%

What the game offers

Superheroes
A huge city
Exciting tasks
High graphics processing
EVALUATION OF ANDROID APPLICATION / GAMES
Who evaluates
When evaluated
Application / game to evaluate
Super Panther Flying Hero City
Rating obtained
Related articles