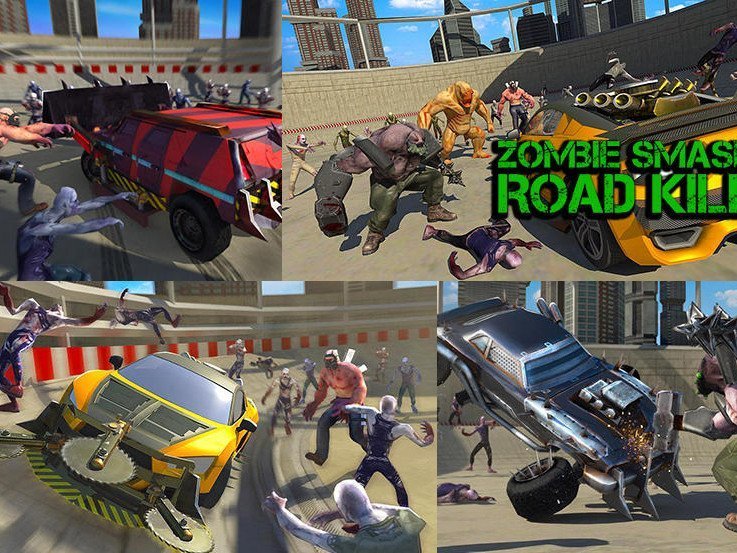 Hot news
Obtained: 96%
Zombie Smash: Road Kill
Get a great car, with which you go into a post-apocalyptic world in which there is plenty bloodthirsty zombie enemies. Your main task is to kill, shoot, pass and earn money!
Brutal bloodthirsty game
if you love blood, so you're right here. Prepare yourself for a lot of extreme arenas and race through the arena. Your main task is to get the money in perfect order, then buy better weapons and get further. The main task is to destroy all monsters and help.
https://www.youtube.com/watch?v=mQmJ7o7ibc4&ab_channel=CartoonGamesNetwork
To your car you can assign circular saws that will cut all the zombies in front of you. This saw has sharp spikes. It is thanks to him that there is a great chance of defeating his undead. Buy more and more cars and finally improve them. The game it offers plenty of vehicles to play with, as well as ample improvements. Do not forget about dynamic duels.
Download the game / application right here
Game review

Graphics -

93%

Gameplay -

95%

Optimalization -

98%

Entertainment -

99%

What the game offers

Lots of zombie enemies
Several cars
Lots of improvements
Dynamic duels
EVALUATION OF ANDROID APPLICATION / GAMES
Who evaluates
When evaluated
Application / game to evaluate
Rating obtained
Related articles